Ellwood Thompson's Wooden Nickel Program is designed to help promote the recycling of shopping bags, by rewarding those customers who reuse their bags (paper, cloth or plastic) and by passing the money that Ellwood's saves on grocery bags on to local charitable organizations!
When customers reuse shopping bags they are offered ten cents credit for every bag or two wooden nickels for the Wooden Nickel Program. Located at the front of the store at the Local Food Hub are jars designated for specific charities, which change every three months. Customers deposit their wooden nickels into the jars. At the end of each quarter, the nickels are counted and the charities receive a check for the collected amount.

With support from the marketing team, I spearheaded the development, design and execution of the program, from strategy and planning to vendor communication and signage production, and collateral design to in-store implementation.
Upon receiving the initial program overview I compiled a design package containing all necessary elements to successfully execute the campaign, and  launched the program within the month. The package consisted of donation materials, various in-store signage, web and e-newsletter graphics, and promotional collateral and forms.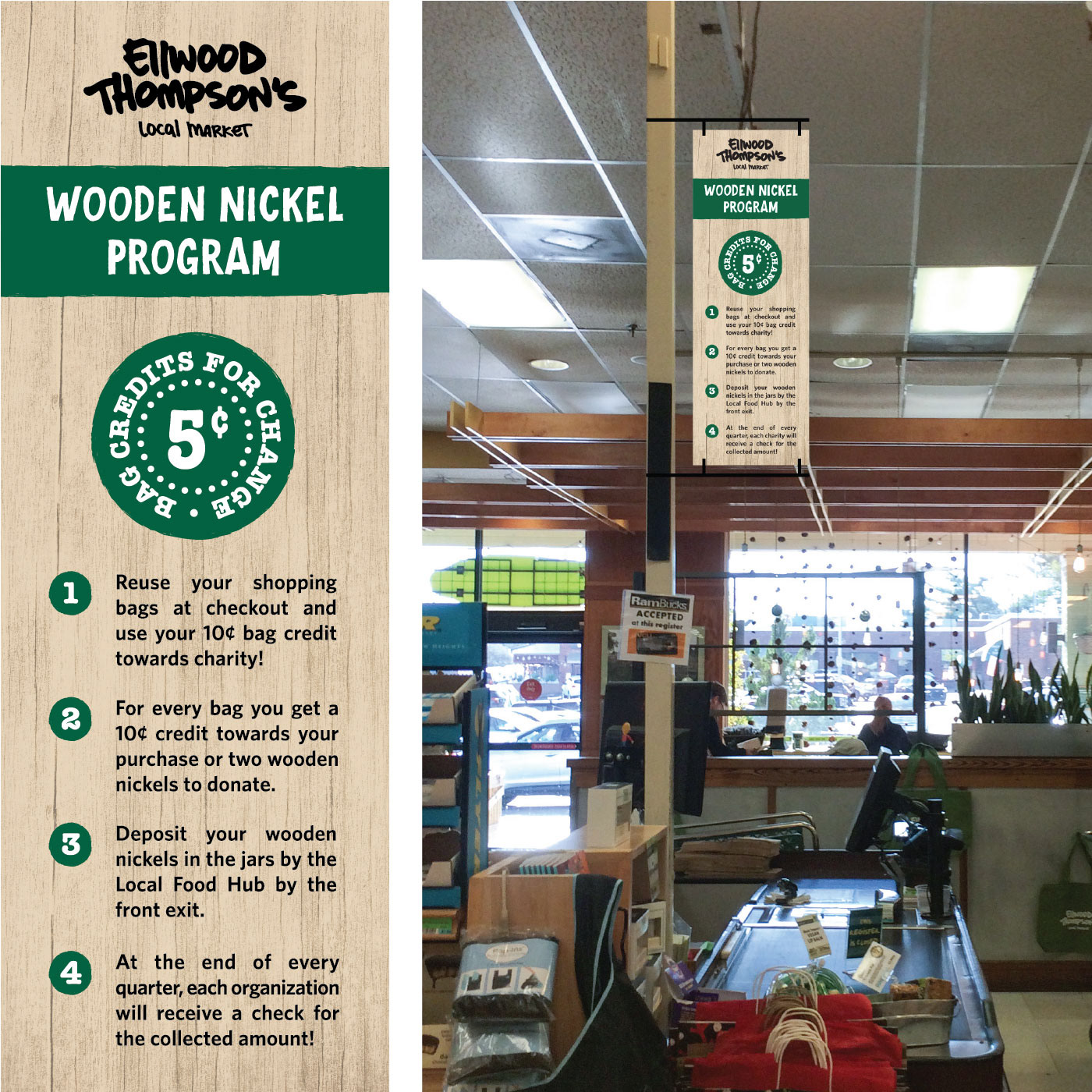 Blade signage design and location mock-up (currently in production.)
Program and organization informational flyers.
Donation location signage: temporary and permanent (in production currently)